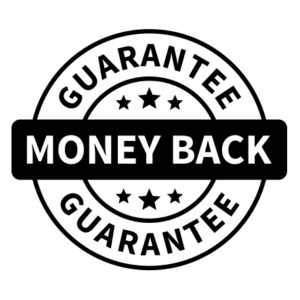 We are also proud to offer a 30 day money-back guarantee and we're able to do so because we truly believe in our products and based on customer feedback over the years, we also know that our products work very effectively.
Our money-back guarantee allows you to return a product to us within 30 days of your order being placed (even if the packet or bottle is open), and receive a full refund. 
The only exception to our money-back guarantee is in cases of bulk orders, and therefore we recommend that you only purchase one item, and in the smallest-size or quantity available.
For example: single purchases of 100ml bottles, 60 capsule refill packs, and single packs of Nigella seeds or Powder are all eligible under our money-back guarantee, providing only a single item is purchased. Multi-buy purchases of these products are all excluded from our guarantee (but are still eligible for return under our standard Returns policy).
250ml bottles, 500ml bottles, Capsule Midi-packs, Capsule Max-packs are all excluded from this guarantee (but are still eligible for return under our standard Returns policy).
One refund max per customer.
So what do you have to lose? Give it a try, improve your health in 30 days or your money back!
If for any reason you are unhappy, whether it be with a product or the service you have received – please Contact Us and let's try work things out.
If you remain unhappy with your purchase, you may simply return the item(s) to us for a full refund.
In the event of a return, please be sure to follow our Returns Process which you can find by clicking this link. Failure to do so may result in a delay with your refund being processed.