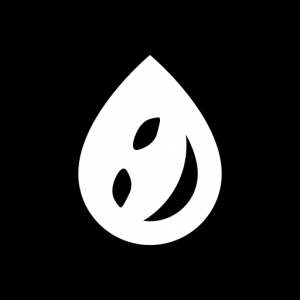 Here at The Black Seed Oil Company, we specialise in premium quality Black Seed products ranging from Nigella Sativa Seeds to Freshly-ground Nigella Sativa Powder, Black Seed Oil, and Black Seed Oil capsules – all produced by ourselves right here in the UK.
After almost three years of extensive research of what makes Black Seed Oil so extraordinary, and after lab-testing numerous existing brands of Black Seed Oil from around the world, we set out on an exciting journey with great eagerness to produce the absolute best quality Black Seed Oil possible, and to make it readily-available to all, globally.
We also aimed to increase general awareness of the Black Seeds existence (East-meets-West after all is becoming rather common across an array of products) – and to make it easily accessible to everyone.
We have a firm belief that Black Seed Oil should be introduced to (almost) everyone's everyday diet, so that they can experience the many benefits that this wonderful, 100% natural herb has to offer. There really is no other herb known to offer such a wide range of benefits and healing capabilities.
With data of existing Black Seed Oils on hand and with some exciting times ahead, we set out on our journey by experimenting with various growing, cultivating, extraction, cold-pressing, and bottling practises to see just how much of an improved product we could bring to market – all whilst keeping our products 100% Natural and GMO-Free.
Several years later, having perfected the entire process and our end product(s), our oil is now available in not one but three different strengths, with each strength serving a real purpose…
With our Original oil being up to twice the strength of most other brands this makes it very well-suited to new users of Black Seed Oil or for topical use – with it providing exceptional results for skin conditions such as Eczema.
Our Strong and Super-Strength Black Seed Oils are both substantially more potent offerings, and these really do stretch our renowned quality even further…
Our Strong oil is particularly good for experienced users of Black Seed Oil and for those who are looking for a further boost. This oil has a particularly strong taste and is more than sufficient for most people when taken as an everyday food supplement.
Our Super-Strength Oil takes our hard work even further still, and it is no wonder this remains our top-selling product year after year. If you're an experienced user looking for the best of the best and to boost your immune system further, we guarantee you will not be disappointed by this extremely pungent offering. Our Super-Strength (initially-labelled Extra Strong) Black Seed Oil truly is unrivalled in both strength and taste. This particular oil is perfect when taken daily and we receive constant praise from users for various ailments. As well as being taken orally as an everyday food supplement, this Black Seed Oil is also highly-regarded by many hair salons. When just a small amount is used as a substitute for your everyday hair conditioner this natural beauty can help strengthen and revitalise the hair and its follicles.
There are very few oils on the market which can be compared with our Strong Black Seed Oil. Whilst our Super-Strength without question, remains the world's strongest – and by quite a margin!
No gimmicks, no 'hype' labelling – just pure quality in every bottle – all backed up by a 30 day money back guarantee.
Sales of our Black Seed Oil
Back in 2016, being a relatively small family-run business and with limited resources at our disposal we decided to step away from website sales and instead focus our efforts on an external marketplace – allowing us to focus purely on sales, 5-star customer service and a same-day despatch policy with fast & free shipping on all orders.
We took with us our entire product range and began offering it exclusively to users of the eBay platform.
Our products very well received from the outset and over the last 5 years we have grown year by year, consistently acquiring nothing less than excellent feedback & high praise from our customers. We even earned (and have maintained until this very day) the 'Top Rated' (Powserseller) status from eBay – something that can only be earned through providing a consistent, outstanding service – and 100% commitment to customer satisfaction.
But our learning curve hasn't come to an end…
We're Listening, We're Learning, We're Adapting.
Although we pride ourselves on not just our product range but also our first class customer support and shipping times, we remain heavily-reliant on customer feedback to ensure we continue to adapt as our business evolves.
Therefore, once you've received your order we would really appreciate it if you could take a moment to leave a product review here on our website so that others may benefit from your experience.
Your reviews are greatly appreciated and we monitor them constantly – not only to ensure our customers are happy with our products, but also because we love to hear the various ways of which our products are helping people.
Good or bad, we appreciate your reviews and feedback – always.
As a thank you – each month we enter everyone who has left a review into a prize draw. The winner (picked at random using a random number generator), will have their order refunded in full. This is just another way that we are looking to give back to our customers as an appreciation not just for your custom, but also for your time.
In the very unlikely event that you are not happy with your product (or the service that you've received), we kindly ask that you give us an opportunity to try and put things right prior to leaving a less than satisfactory review. If such is the case, please do get in touch with us via our Contact Us page.
Thank you for visiting us – and thanks for your continued support throughout our Black Seed journey.